The fishing season begins in May and ends in Mid-September. It is advisable to make your reservations early as prime dates book fast. A $100.00 deposit is required to confirm your booking. Deposits can be made by Venmo or PayPal. Deposits will be refunded for trips canceled 7 days prior. In the event of poor weather, we may suggest a postponement and will reschedule your trip or offer a refund. Thank You!
What Your Package Includes:
Half day trips which run five hours either in the morning or the evening, your preference.
A full day trip includes 8 hours of fishing or limit of fish whichever comes first.
Fishing trips also can be arranged to your liking.
You can bring up to 6 people, if you wish to bring more people, we can arrange a multi-boat deal.
If lodging is needed, we can assist you in finding a hotel/campsite that is just minutes away from the boat.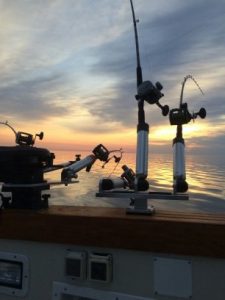 *** All Prices include WI sales tax ***
*** We accept credit cards ***
*** We now offer to pay with PayPal and Venmo ***
*** PayPal and Credit Cards are subject to a 4% surcharge ***
Half Day Rates (5 Hours):
1-4   Person:   $550.00
5-6   Person:   $650.00
Full Day Rates (8 Hours):
1-4   Person:   $850.00
5-6   Person:   $950.00
Notice: Fuel Surcharge: If marina-priced fuel is greater than $4/gallon, trips will have a surcharge of $10/hr. If greater than $5/gallon then surcharge of $20/hr.